MANUFACTURING FALL PROTECTION SYSTEMS
ISO 9001 QUALITY,
MEETS STANDARDS,
MADE IN FRANCE.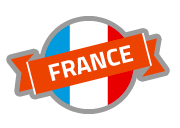 « Made in France »
• Gamesystem has a workshop in France to manufacture PPE and fall arrest systems. All products can be adapted to specific requests.
• Made in France, unique on the market, Gamesystem products are protected by patents.
• Our teams of employees are trained and qualified for our assembly or manufacturing procedures.
• Gamesystem solutions take into account ISO 9001 quality processes developed for all of our products.
INSTALLING AND FITTING FALL PROTECTION SYSTEMS
Expert in every area of activity, GAMESYSTEM is your single point of contact.