Gamesystem, expert in the field of working at height safety
Choose life and transform your risk of falls from height into non-events !
True specialist in the prevention of falls from height, Gamesystem designs and manufactures standard and customised engineering solutions: anchor points, lifelines, fall protection systems, cage ladders, guardrails, etc. to ensure the maximum safety of operators working at height.
Since 1978, Gamesystem is the only company in the working at height safety market that is both a manufacturer and independent installer but also a training centre (formerly Gamestream).
This unique experience in the field of working at height enables Gamesystem to provide the best possible solutions to the issues and problems faced by its customers:
Should we prioritise personal or collective protection? Which are the most appropriate anchoring solutions? Which safety harness should we choose? Is safety at height training compulsory? Do you need authorisation to work at height?
Standard and customised solutions
for working at height safety
Collective protection
Guardrail, Cage ladder, Crossover, Platform, Walkway, ...
Personal protection
Anchor devices: Cable or rail lifeline, Anchor point, Rail, Gantry, Tripod.
Fall protection connection elements: Single or double lanyard, Shock absorber, Automatic fall arrester, Guided fall arrestor, Connectors, Modulator, Telescopic pole, Papillon System, Anchor strap.
Body harness: Full-body harness, Safety harness.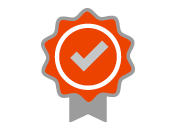 Unique experience
 Expertise in the field of work at height since 1978.
Our achievements - Working at height safety